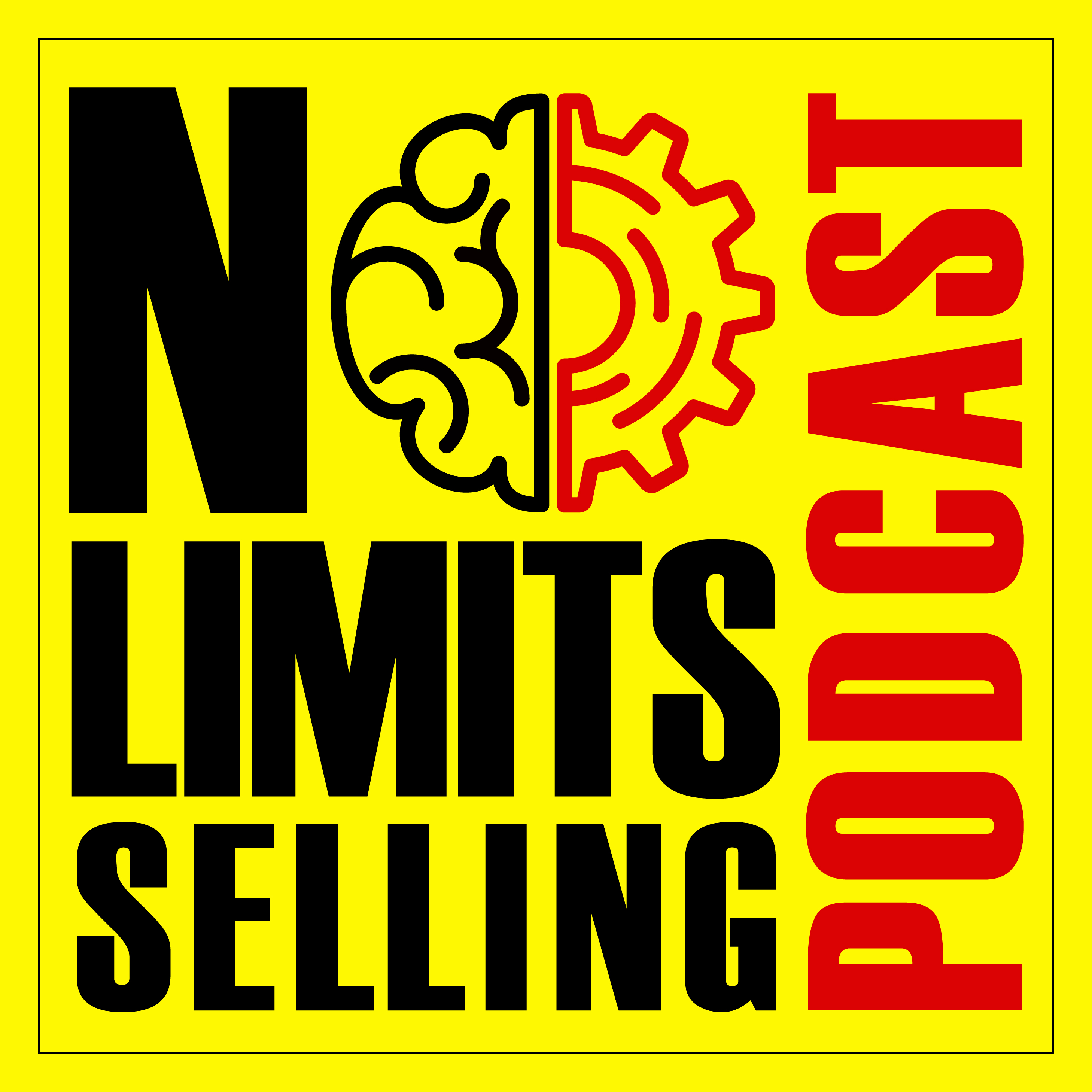 Welcome to the No Limits Selling Podcast, where top leaders share their most impactful WINS, LOSSES, and candid WTF moments. Dive deep into the world of real estate coaching, mindset coaching, and sales coaching. Discover how elite leaders persist when others falter, inspire teams to exceed expectations, cultivate a winning culture, and drive rapid revenue growth. For actionable advice and insights from industry-leading speakers, tune in and elevate your performance today. Learn more and unlock your potential at https://nolimitsselling.com
Episodes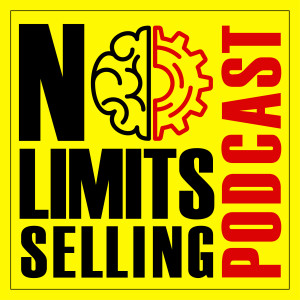 Tuesday Oct 12, 2021
Tuesday Oct 12, 2021
Rick Barrera is known as the Revenue Accelerator for the work he does with entrepreneurs, small businesses and enterprise organizations to smooth the on-ramp and make them easier to do business with. He believes that you can generate any level of revenue you choose, whenever you choose to generate it.
Rick worked with Dave Zerfoss, CEO at Husqvarna to take the company from 29 million dollars to half a billion in just over 10 years. Rick is frequently called upon to turn around troubled companies, returning them to robust profitability. He has personally started many companies including a seed company, newspaper delivery, babysitting, landscaping, photo studio, restaurant, vitamin company, sales and customer service training, concierge services, financial services, real estate, an online training company and a professional speaking firm. He is currently engaged with two M&A companies doing consolidations in two different industries. His current passion project is PartnerHere.com, an online marketplace enabling entrepreneurs to find business partners and resources...without cash. His goal is to build the world's largest online community for entrepreneurs of every stripe. As you will soon learn, he believes that entrepreneurship is the solution to many of the issues that we face as individuals, families and as a global community.
Rick is also the Head of Faculty for the Center for Heart Led Leadership in Denver, Colorado where he works with SEAL Team leaders, world class mountain climbers, Fortune 500 CEO's, journalists, actors and astronauts to teach We Before Me, relationship focused leadership, to the next generation of leaders. His client list numbers in the thousands and includes Abbott Labs, American Airlines, Ameriprise, AT&T, AutoCrib, AutoZone, Bayer, Black and Decker, Blue Cross Blue Shield, Caterpillar, Chevron, Cigna, Conoco, Dairy Queen, eBay, EMC, Fidelity, Ford Motor Company, Four Seasons Hotels, GE, GlaxoSmithKline, Hallmark Cards, Harley-Davidson, Hilton, Honda, Honeywell, HP, Husqvarna, IBM, Intel, Intuit, John Hancock, Johnson Controls, Kaiser, Lenovo, Les Schwab Tires, Lexus, Marriott, Merrill Lynch, Monsanto, Nissan, REMAX, Ritz-Carlton, Time Warner, Verizon, Volvo, Weyerhaeuser and Wells Fargo. Rick is a well-known business thought leader having written 8 books on leadership, branding, customer service, sales, and personal development including two best-sellers, Non-Manipulative Selling & Overpromise and Overdeliver.
Contact Rick:
[EDITOR'S NOTE: This podcast is sponsored by No Limits Selling. It is a fun, fast-paced podcast that delivers hard-fought business advice that you can implement today to improve your sales and performance]
Interested In Our Real Estate Coaching Services? Explore Our Website: Link
Feeling Not Well Today? You Can Use Our Mindset Boosters App To amp Up Your Mood: Link
Find us on Social Media:  
LinkedIn | Facebook community | Instagram
Like what do you listen to? Subscribe to our podcast!
Ready to become fearless? We can help you become fearless in 60 days so you accomplish more in your career Schedule A 15 min Call with Umar